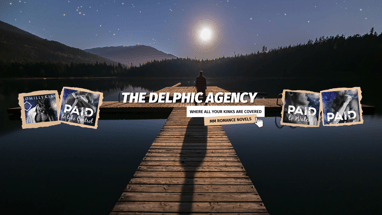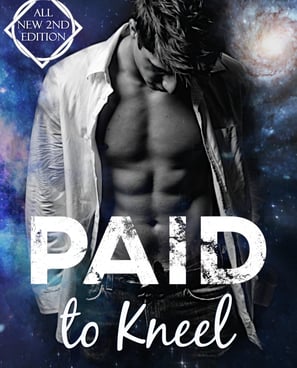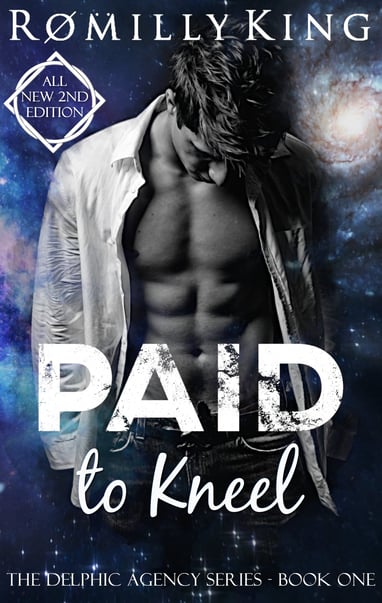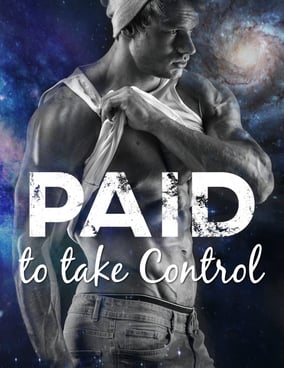 RICHARD is desperate for money. With his Father needing long term care and graduate school looming he needs a lump sum of cash, and fast.
Selling himself for sex via the Delphic Agency seems the quickest way to get ahead of his problems but to earn the kind of money he needs Richard has to offer more than he bargained for.
Accepting a two week contract as resident submissive to a man who switches between casual friend and relentless sexual dominant at the drop of a paddle leaves Richard sure of only two things – one, he wants to please this man more than anything and two, never mind the money, he never wants this to end.
But you don't buy people from the Delphic Agency, only time, and as Richard falls repeatedly to his knees time is running out and Richard is no closer to knowing if the man who has awakened his inner submissive will want more of him or send him on his way.
PAID TO KNEEL is the permanently free start of the best selling Delphic Agency Series of M/M romances. This is the all new 2nd edition of the book which has been completely rewritten and is now dual point of view. It has Dom/Sub elements, plenty of steamy kink exploration, and a surprising amount of love.
Welcome to the Delphic Agency where your quirks and kinks meet their match.
Painter specialised in the boyfriend experience - moonlit nights, sweet boring sex, and easy money from people who appreciated his pretty face and muscles. He did not do complicated. Now he is in a contract where he is being paid to control the man on his knees in front of him.
Go with the flow, take the line of least resistance, those were Painter's go to strategies until his lucrative career depends on him dominating an unruly submissive who is significantly richer than him, significally more experienced than him, and infintely cleverer than him.
How can Painter unleash his inner dominant? His psyche tests insist he has one. His boss gave him a crash course in kink and basically ordered him to take this contract. And now the dark eyed submissive with a smart mouth and a brain the size of a planet is provoking him. Turns out Painter's inner dom is closer to the surface than he thought. But that doesn't make him feel better about himself, and what happens when he finds himself falling in love with the brat that goes sloe eyed with desire when Painter takes charge?
PAID TO TAKE CONTROL is a steamy MM romance where opposites attract and a man who doesn't want to be an alpha has to lay the law down. It is the first book in the Delphic Agency Series and contains Dom/Sub elements, plenty of steamy kink exploration and a HEA.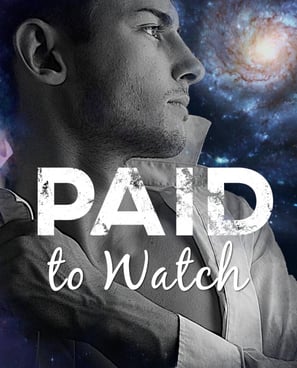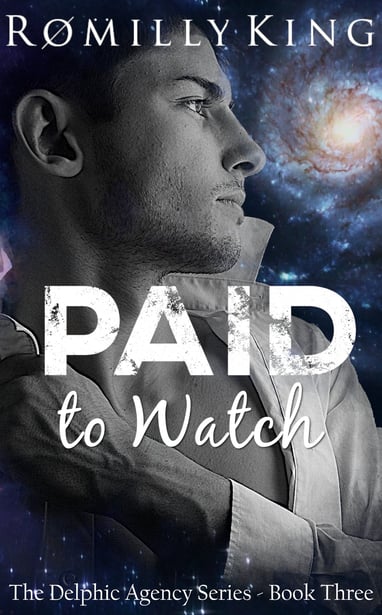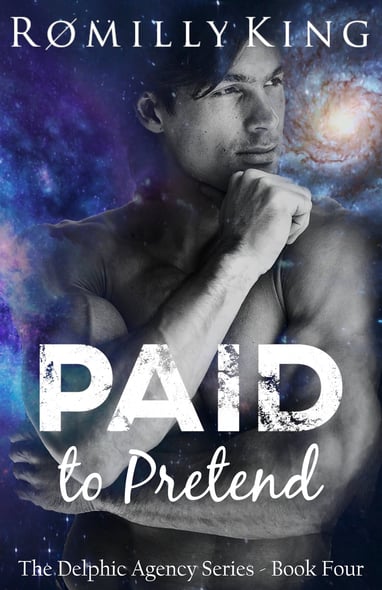 Christian De Olio, natural-born Boy Scout, head of the Delphic Security Team, exemplary son of a wealthy family, pretends every day of his life.
He pretends he is sexless in a world where arousal rules.
He pretends that he works for Delphic because it was the obvious choice after his time in the army.
He pretends that whenever he listens to the far-off voice of Michael Bond, the long-absent Director of Delphic, it doesn't take him right back to one night 15 years ago. To the one night, he didn't pretend. To the one night, he was himself.
And then the Director comes home, and Christian isn't sure he can pretend anymore. Not when Michael looks at him the way he does, with such disappointment, because Christian can endure anything except being a disappointment to Michael.
Particularly when he thought he was doing so well.
Paid to Pretend is final in the Delphic Agency Series and features a second chance romance, a hero so clean-cut he glows in the dark, and plenty of steamy kink exploration along with a HEA.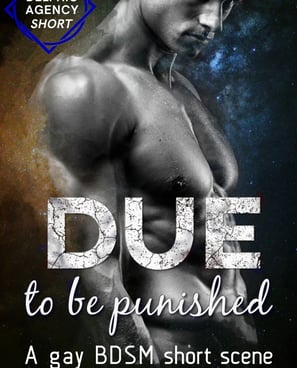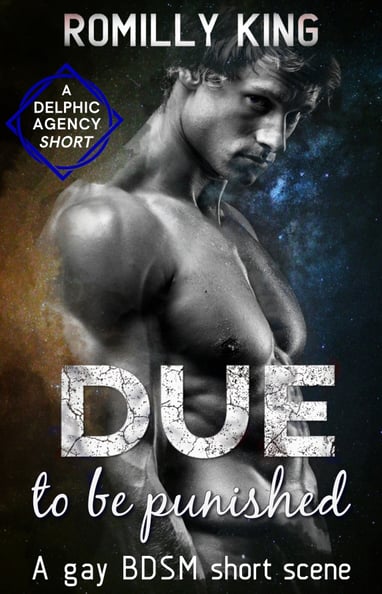 Dr. Cashel Gregory, Head of Organizational Psychology, is the keeper of secrets, guardian of ethics, and sentinel of limits in the kink-centric world of specialist contracts at Delphic. Shame he is about to run, not walk, right past his own boundaries.
Cash never put a foot wrong until he met Tay. He's been a company man from the day Delphic head-hunted at college. As a closet Submissive, he has kept his desires out of his professional life, but now he's in lust with the most deviant Dom at Delphic.
Tay is the Dom's Dom, the experienced Head Trainer at Delphic. He is the man the Dominants look up to, and the Submissives swoon over. But Tay has secrets, he's a grounded Venditor, he's in therapy with Dr. Cashel, and he might just be in love for the first time in his life, and he doesn't like it.
Will setting Cash's submissive free let Tay move on from his stupid infatuation? Will crossing the line with Tay ruin Cash, professionally and personally? Cash has always known where he stands ethically – until now.
PAID TO WATCH is part of the Delphic Agency Series and, like the others, is a character based exploration of BDSM and kink with real romance at its heart.
Free to download and read.
What is a newly minted dominant to do when his submissive is clearly off balance and he has no idea why?
Brio is making life even more miserable than usual for those around him even though Painter is meeting all his needs.
It's time to refocus and reboot with a weekend away in the kind of location that Brio loathes and which makes him truly uncomfortable.
Boundaries are going to be pushed, and this time Painter is pushing them hard to get to the bottom of the problem - no pun intended.
Due to be Punished is a Delphic Agency Short Scene that follows on from Paid to Take Control. It features further kink exploration and is a steamy read that will push all your buttons.
BIRCH is the sweetest sub at Delphic, but can he stretch himself enough to satisfy two Doms? Will they share him or break him?
When a pair of demanding doms need the perfect submissive to share they place a contract with the Delphic Agency. Their needs are very different; Ivo is the master of pushing limits whilst Griffin is gentle but intense.
Can one sub ever be enough to satisfy them and for how long?
Birch will always try his hardest, it's in his nature, but how can he retain a professional distance when they each arouse such different passions in him and together, well together, they overwhelm him.
PAID TO BE SHARED is part of the bestselling Delphic Agency Series and contains Dom/Sub elements, plenty of steamy kink exploration and a sweet submissive with a huge heart.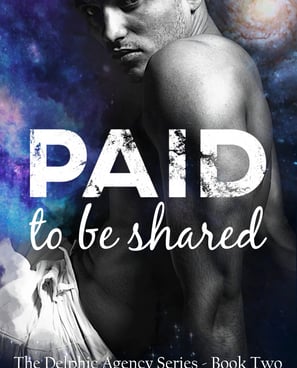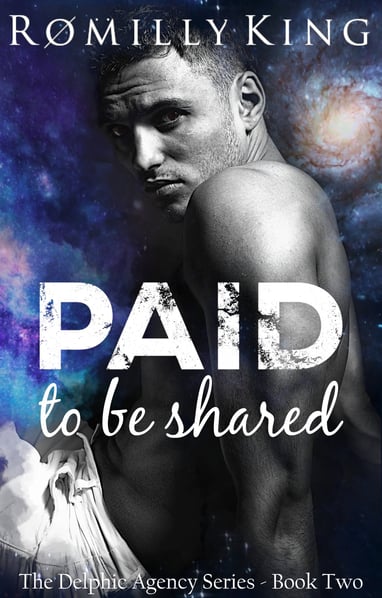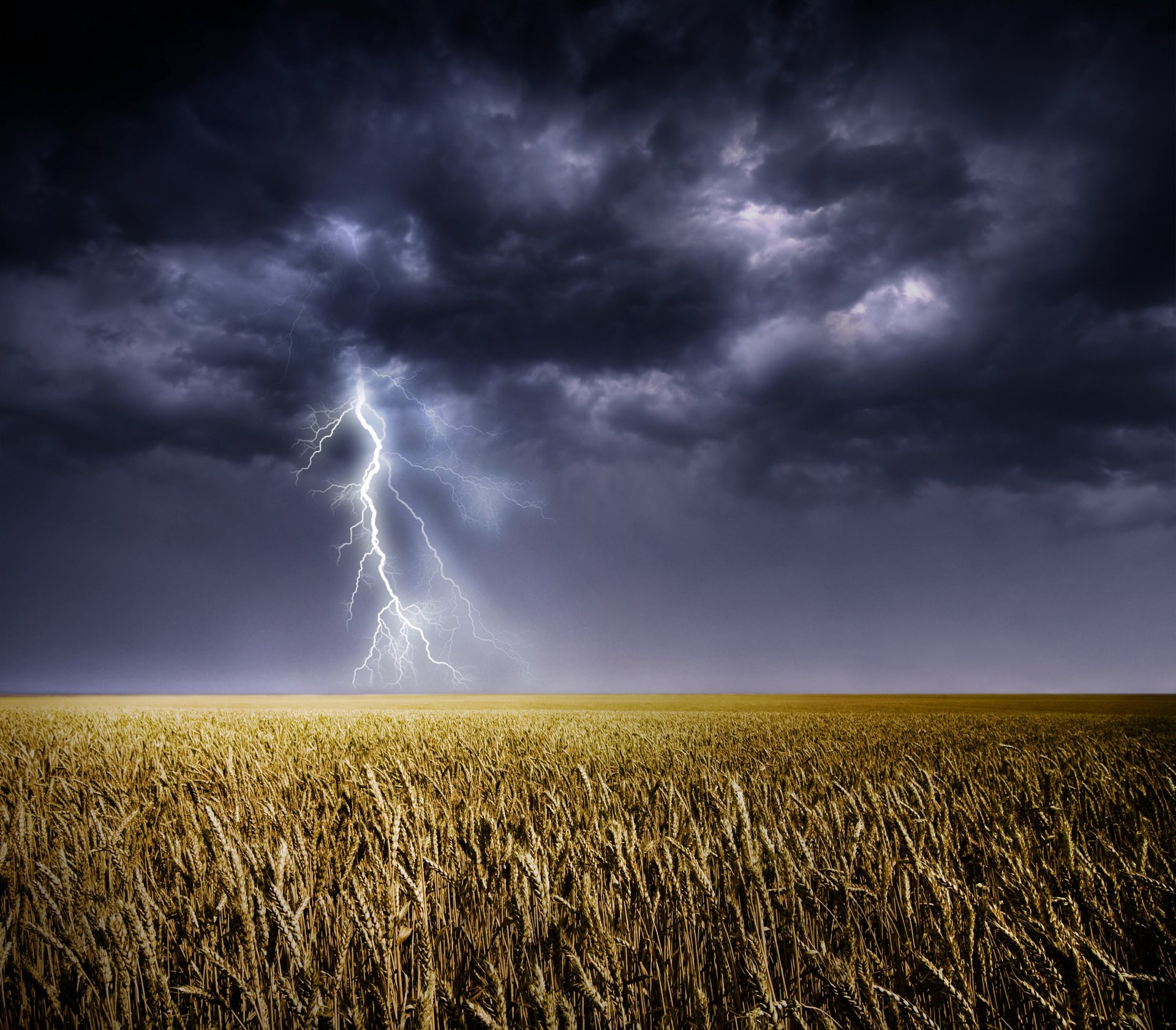 There are so many stories still to tell, for early access